Solar Farm Cleaning Companies
Are you looking for a solar farm cleaning company that can service your solar installations nationwide? Soilar Technologies brings large solar asset owners a list of qualified companies across the USA that can provide reliable and professional services. Our company is the only accredited solar farm cleaning school in the United States. Our solar farm cleaners earn NABCEP® credits and much more. The North American Board of Certified Energy Practitioners® (NABCEP®) is the most respected, well-established, and widely recognized certification organization for professionals in the field of renewable energy.
Certified Solar Farm Cleaning Companies by State
If you are interested in hiring multiple companies across the United States but do not want to work with them individually, please feel free to reach out to our company and we can help you simplify the logistics of cleaning many installations in the United States.
Alabama
Alaska
Arkansas
Arizona
California
Colorado
Connecticut
Delaware
Florida
Georgia
Hawaii
Idaho
Illinois
Indiana
Iowa
Kansas
Kentucky
Louisiana
Maine
Maryland
Massachusetts
Michigan
Minnesota
Mississippi
Missouri
Montana
Nebraska
Nevada
New Hampshire
New Jersey
New Mexico
New York
North Carolina
North Dakota
Ohio
Oklahoma
Oregon
Pennsylvania
Rhode Island
South Carolina
South Dakota
Tennessee
Texas
Utah
Vermont
Virginia
Washington
West Virginia
Wisconsin
Wyoming
Follow us on Instagram, Linkedin, Twitter.
Copyright © 2019 Carla Dawson. All rights reserved.
All documents are protected within the meaning of copyright law. Carla Dawson reserves all rights to exercise intellectual property rights. Copying of this content is not permitted without express written authority. Violations are an offense and are liable for damages.
About the author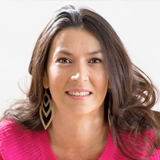 Carla Dawson founded Soilar Technologies, a NextGen PV Soiling Mitigation Technology Company in 2019. NextGen PV soiling mitigation can be defined as:

"Mitigating photovoltaic soiling by using 21st-century technologies throughout the solar plant lifecycle with the objective of increasing performance, reliability, asset life, and warranty compliance. NextGen PV Soiling mitigation is typically a data-enriched smart system that combines technologies such as solar panel cleaning robotics, PV anti-soiling coatings, PV abrasion testing, bird deterrent solutions, PV soil monitoring, electrodynamic shields (EDS), condensation prevention, tracker/stowage position, and cleaning schedule optimization, solar panel cleaning software, analytics and other technologies."
NextGen PV soiling mitigation is a phrase that was coined by Carla Dawson and Klemens Ilse in 2022.
Soilar Technologies is dedicated to helping solar panel cleaners, EPC, solar installation companies, and entrepreneurs solve their PV soiling problems from design to the operations and maintenance stage.