Engenharia – Consultoria de mitigação de   sujeira FOTOVOLTAICA
Nossos serviços ao longo do Ciclo de Vida das Usinas Fotovoltaicas
Engineering – Our services throughout the Solar Plant Life Cycle
Our NextGen PV Soiling consulting services are ideal for asset managers, directors of O&M, or entrepreneurs that are searching for the best way to clean and mitigate PV soiling. Mitigating photovoltaic soiling from design to O&M. NextGen PV soiling mitigation starts in the design phase and continues through the entire solar farm lifecycle.
Design Phase – Designing for solar panel cleaning brings 30 years of value. Solar panel cleaning is a recurring O&M task. We help PV designers in the design phase so that optimal cleaning becomes a possibility. We help the design team get the drawings right so low-cost solar panel cleaning becomes a reality. We define the solar panel cleaning system with your design team.
PV soiling mitigation Project Development – PV Cleaning Optimization Modeling
Bids and Estimates – We create solar panel cleaning estimates so you can get your O&M bids accurate. We create NextGen PV soiling mitigation plans, drawings, and estimates.
Contract Development and Supplier Management
KPIs, Analytics, and Reporting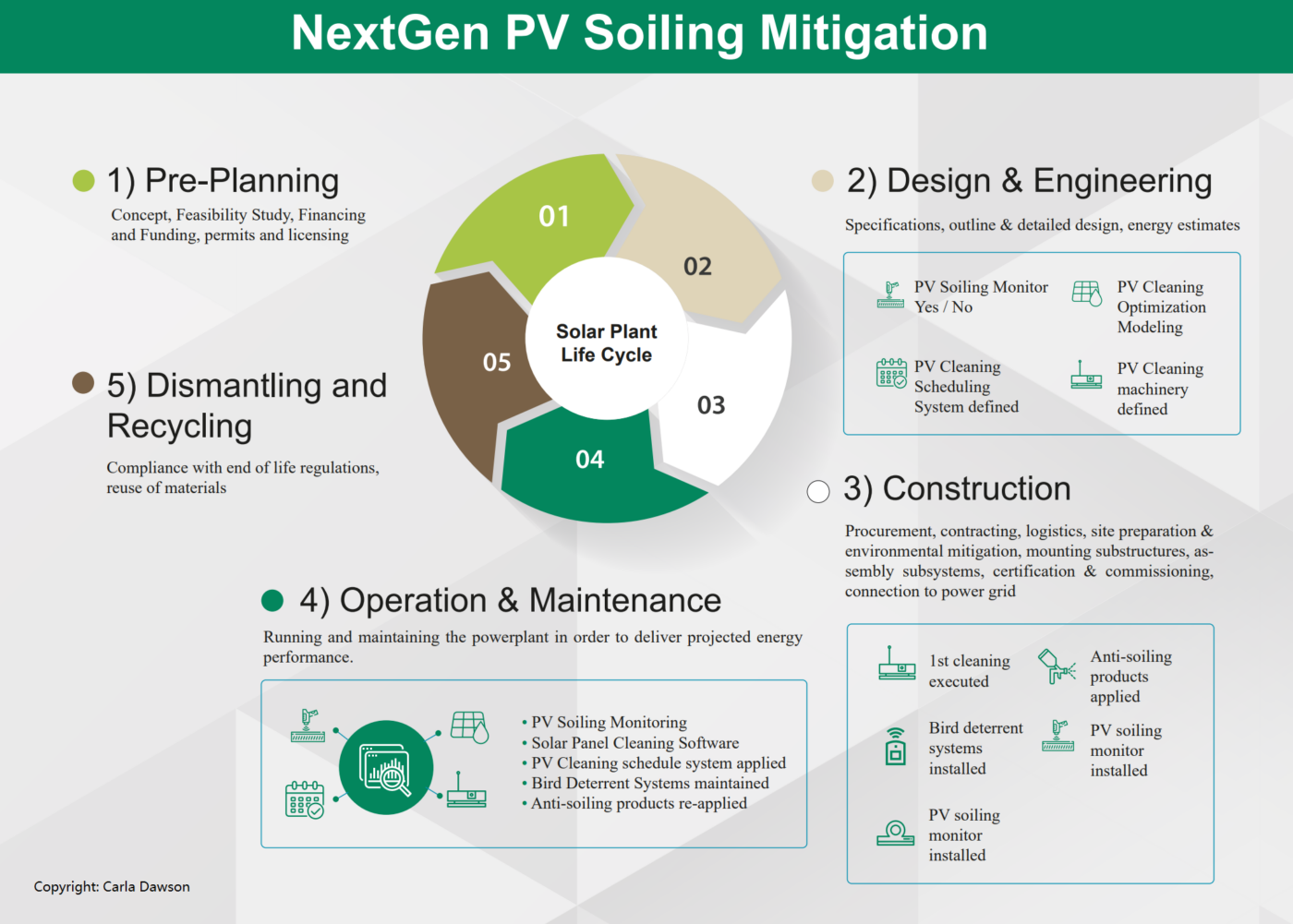 Business Consulting
Our business consulting services are ideal for
O&M companies wanting to add a new service line
EPCs that want to get into the O&M business
Entrepreneurs that want to start a solar panel cleaning company
Learning the business
Understand the financials
Get the pricing right
Get the contracts right
Get the right equipment
Learn how to clean solar panels
Understand the liability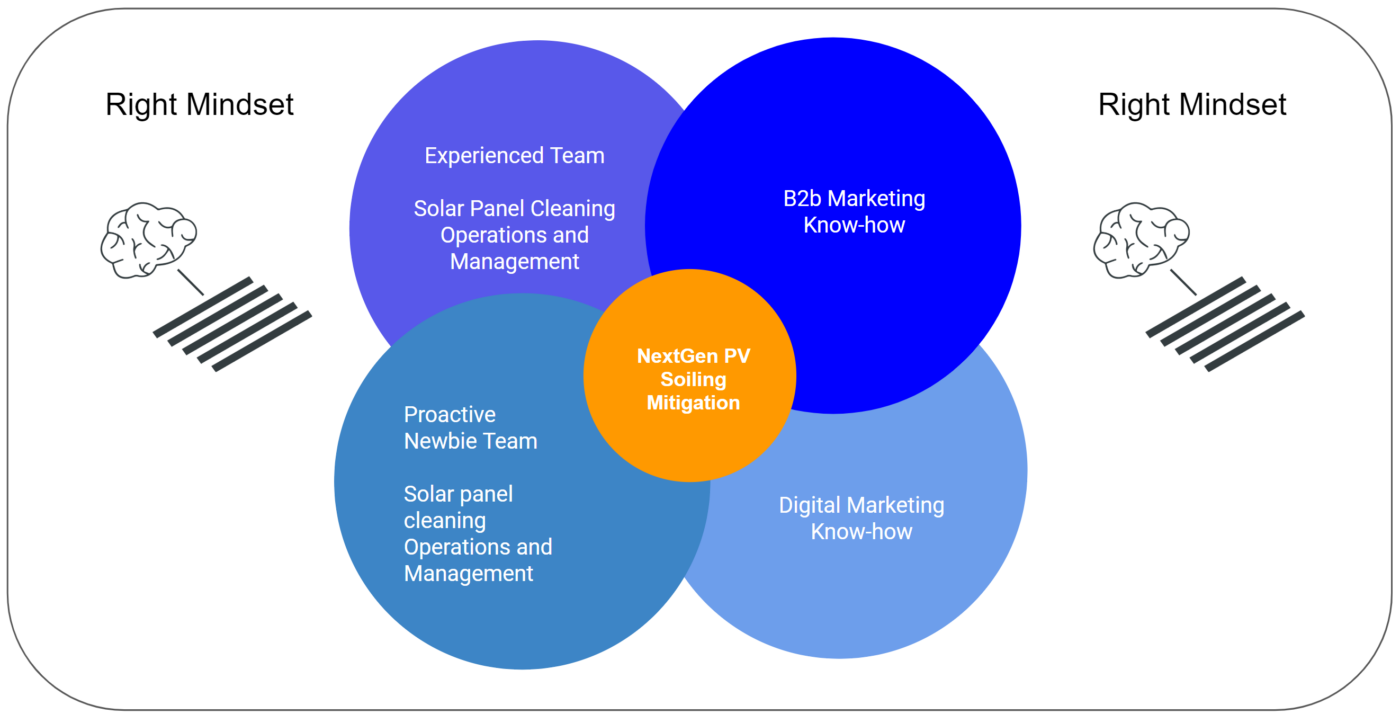 Building Solar Panel Cleaning Teams
As solar grows so does solar panel cleaning. We help companies build out solar panel cleaning teams and maintain them. Solar panel cleaning is challenging work and creating and maintaining successful teams is the challenge. Trained and experienced solar panel cleaners are scarce. Our solar panel cleaning school is a composition of online education and fieldwork.
Online Educational courses
Fieldwork

We teach your staff to clean different installations with different tools